The Thai Language Landscape Population of Thailand: 65,493,298 (July 2008 est.)
Language: Thai
Internet country code: .th
Internet users: 8.466 million (2006)
Thai, is the national and official language of Thailand and the mother tongue of the Thai people, Thailand's dominant ethnic group. Thai is a member of the Tai group of the Tai-Kadai language family. The Tai-Kadai languages are thought to have originated in what is now southern China, and some linguists have proposed links to the Austroasiatic, Austronesian, or Sino-Tibetan language families. It is a tonal and analytic language. The combination of tonality, a complex orthography, relational markers and a distinctive phonology can make Thai difficult to learn for those who do not already speak a related language. Standard Thai, also known as Central Thai or Siamese, is the official language of Thailand, spoken by about 65 million people (1990) including speakers of Bangkok Thai (although the latter is sometimes considered as a separate dialect). Khorat Thai is spoken by about 400,000 (1984) in Nakhon Ratchasima; it occupies a linguistic position somewhere between Central Thai and Isan on a dialect continuum, and may be considered a variant or dialect of either. Sources: CIA World Factbook and Wikipedia – Content available under GNU Free Documentation License
Related Article:
The Global Language Landscape – Languages in Use on the Internet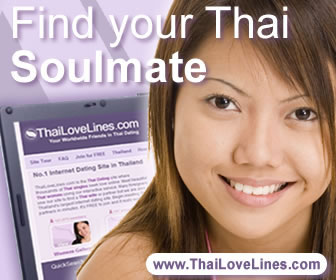 Translation Bookstore
Find New and Used Thai Translation Books and Thai Multi-Language Reference Material in The Translation Classifieds Bookstore. If you have surplus Thai translation books, Thai translation software or Thai translation reference material, why not list it FOR SALE in the TRANSLATORS' STORE.

Translation Software Store
Have you surfed the web in South America lately? Do you know what your Spanish-speaking markets are thinking or what your competitors are saying and doing in other languages? Translation software isn't just for translators. Give your business a competitive advantage with any one of the high quality language translation applications available in the Translation Software sub-category of this website or in our embedded amazon.com powered Translation Software Store. View a selection of the world's leading Translation Software brand name applications:

The Traveling Linguist
"When in Rome..." Get maximum value out of your travel dollars, Nothing beats being prepared and there's no experience like mixing with the locals. What better place to find the Thai language travel resources than on a website frequented by Thai linguists and the global linguistics community.

TranslationClassifieds.com: Everything the web has to offer in terms of Thai books, Thai reference material, software and hardware that is of particular interest to translators of Thai, as well as the translation and linguistics community can be found here. In addition to the full selection of amazon.com books and supplies we offer a broad selection of name-brand material from the linguistics community: SYSTRAN; Babylon; LingvoSoft; Rosetta Stone; Transparent Language; LanguageCourse.net; SmartLink; Praxis Language... and much, much more.
LANGUAGE LEARNING MADE EASY! Quick Language Learning!
YOU CAN DO IT with Rosetta Stone
Many Language Learning Programs to Choose From: Visit the Translation Classifieds
Rosetta Stone Language Training Store
THAI LANGUAGE TRAVEL & ADVENTURE
THAI LANGUAGE TRANSLATION FREE QUOTE
Translate any Thai text or Thai web page directly from your desktop!
Lonely Planet Thai Language Guides
The Business Translator: Business Words, Phrases & Pronunciation Guides in Over 65 Languages